What is encouragement?
Encouragement is a key factor in how people feel about themselves. When someone feels that they are being encouraged, it can make them want to do better and increase their self-esteem. This article will discuss how to encourage someone, so they feel good about themselves.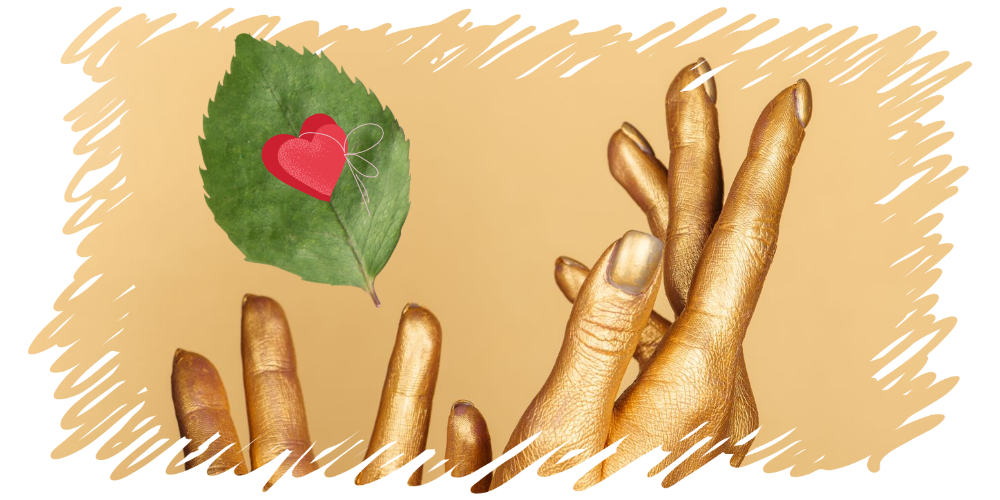 Encouragement is an act that supports someone to do something good or become better. Encouragement can come in many forms, whether it be words of comfort to praising their effort. What makes this concept so great is that it usually will make the person who receives the encouragement feel good about themselves; people like to hear compliments. If you want to encourage someone, it is essential to say encouraging things and to mean them because if you don't believe what you are saying, your words will not have any weight behind them.
So, what does encourage mean? Encourage means to inspire with courage, confidence, hope, or resolution. What does that mean? Courage is the ability to do something that frightens you. Confidence is belief in yourself and your abilities. Hope is a feeling of expectation and desire for a particular thing to happen. Resolution is a determination to do something no matter how difficult it might be. When someone feels encouraged, they have been inspired with courage, confidence, hope, and resolution – which all lead to having high self-esteem! Someone who feels confident about themselves can achieve more than someone who does not feel confident about themselves; similarly, if an individual has hope for their future, they are much more likely to succeed than others who do not care as much about their future because they lack the hope that they can do anything.
An essential thing about encouragement that people should know is that it does not have to be verbal all the time; sometimes, simple actions like hugging someone (for example) who just lost someone close to them can impact how they feel because now they know that they have people who care about them and want to embrace the good as well as the bad. This means that if somebody is going through a tough time, simple actions like checking up on someone or giving a gift can make all the difference in how someone feels because it shows them support and appreciation for what they do!
Encouragement can also be encouraging oneself. What does that mean? It means that you are your own cheerleader – believing in yourself and feeling good about your accomplishments will make it easier to do more or achieve goals. Sometimes, people are their worst enemy because they tell themselves that they cannot achieve something, but then again, people are the best cheerleaders when they encourage themselves! What people should do when they are encouraging themselves is to recognize their efforts, achievements, and progress. This means that you need to take the time to appreciate what you have done well in – maybe at the end of a day or even a week, think about all your accomplishments!
How to encourage someone?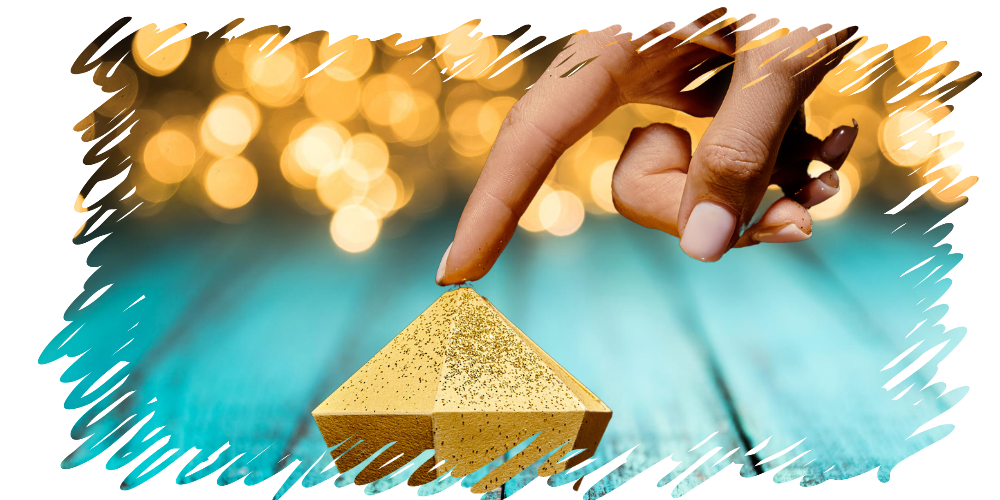 How to encourage someone to take action? What are some steps you can take to get them motivated? This blog post will answer these questions and more. We'll discuss how to encourage someone, how to make an idea seem more possible, how to be encouraging in the moment of need, how not being too pushy can help motivate people, how giving space for people helps them feel better about themselves and how this ultimately leads to success.
"Motivation is what gets you started. Habit is what keeps you going." – Jim Rohn
Motivating someone is something that everyone does in some form or another almost every day. In a lot of cases, this task might not even be noticed by the person doing it.  In other cases, how motivating someone can make or break how they will follow through with something.  What is the best way to encourage someone?
The first thing one must do is understand how motivation works.  Motivation is not something that comes out of nowhere. It has to be created. The reason why people are motivated is because of how their brain works.  When trying to motivate someone, it is vital to understand how the brain works as well as how it affects how people think and behave.
A person's thinking can be broken up into two different parts: how we think and decide. What we think about something has to do with how we process information — how we take in examples, how much attention we are giving to the topic, how many other things come into play when talking about it, etc.  How we decide has to do with how we evaluate the information that is being presented or how it compares to what we know or think.
Once someone understands how their brain works and motivation works and how inspiration starts, things can get better and improve.
To encourage somebody, start by finding out what motivates them.  Different things inspire people in different ways. For example, some people are motivated more by their feelings, while others can relate to how the future might look. Another thing that can be done is to help someone realize how a task or goal can be achieved. This usually involves helping them look at how they could overcome the obstacles they will face once they start on this path.
Another good way to get people motivated is to take every opportunity you have to encourage someone.   In all interactions, try and take notice of how they are feeling. If they are having a hard time, try and talk to them about how they can overcome it or how the future might look for them if they persevere. In everyday situations, try to use as much positive language as possible. This makes people feel better about themselves, which will affect how they perceive the world. Another thing that can help is to give people space if they need it. Sometimes, being around too many people for an extended period can be draining and make a person feel defeated before they even try. If how you encourage someone does not seem to work or if they are on the brink of giving up, do not push them. This will only make them more resistant to what you are doing.
What about how not being too pushy can help motivate people? Sometimes, one may be feeling down on the idea of taking action or how things are currently going. They might need a few more minutes before they would be ready to take on the task at hand. Give them that space. If you have been encouraging them and they still do not feel ready or motivated, they might need a little more time. Think about how they can handle the obstacles in their way might make all the difference in carrying on with what needs to be done.
For example, telling them that "they can do it" or "how great they will be if they keep going" will make people feel better about themselves and how they perceive the world around them.
As we can see, encouraging someone is a very subjective thing based on how people think and how motivation works in general. Two critical factors shape how we encourage someone — how we take in examples, information, and decide. By knowing these factors, you will see that respect for how someone thinks and how to take in the lead is how you encourage someone. Understanding how motivation works and approaching inspiring others will ensure that encouraging people will be an effective process.
So now that we've seen how to encourage someone, what are some steps you can take to get them motivated?
Find out what inspires them.
Present the task at hand in a way that shows how it will solve their problems.
Be encouraging but not pushy.
Make how you encourage someone an ongoing process that involves how the other person thinks and present information to them based on how they will be better off if they take action.
What to say to encourage someone? A short story.
My friend could not pass a test for his degree three times.
"That's it!" He told me one day. "I'm quitting! I won't take the test again."
I was discouraged about his quitting, but I encouraged him to try once more. Once isn't a total failure if you are willing to try again, I told him.
"Yes, but a fourth failure certainly is a total failure!" He replied with a discouraged voice.
I asked him who had encouraged him most in his life. He was quiet for a few minutes, and then he said:
"My dad has always been there for me." I could hear the feeling come back into his voice. "I guess I'll go again."
I am a changed man for having encouraged him. My friend made a success in his life, and a large part of it is due to the encouragement I gave him.
What to say to encourage someone? The next time a person's courage or hope sinks low, remember that a bit of word of cheer may be what he needs most. Don't let a day go by without a word of encouragement to some discouraged person.
All of us face problems and discouragement in our lives, but God wants us to learn how to be a source of encouragement for others.
A word of encouragement.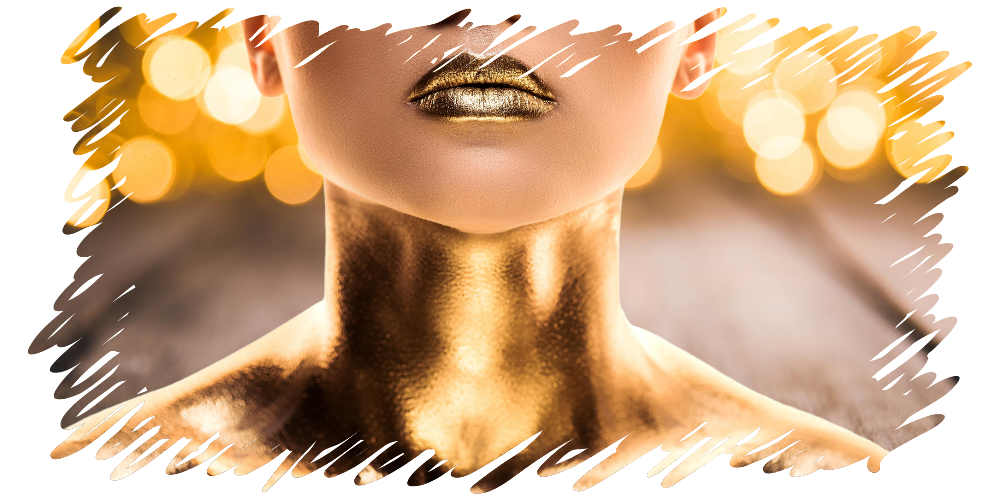 "Be devoted to one another in brotherly love; give preference to one another in honor" (Romans 12:10).
"Let us consider how we may spur one another on toward love and good deeds. Let us not give up meeting together, as some are in the habit of doing, but let us encourage one another – and all the more as you see the Day approaching" (Hebrews 10:24-25)
"In a large house there are articles not only of gold and silver but also of wood and clay; some are for special purposes and some for common use. Those who cleanse themselves from the latter will be instruments for special purposes, made holy, useful to the Master and prepared to do any good work" (2 Timothy 2:20-21).
"To a believer, I became a believer to be a servant of Christ – to the Gentiles a messenger and a witness of His salvation which He entrusted to me. To me, though I am a free man in respect of all – Christ has made me a prisoner of love. My defense is from God who always judges fairly" (2 Corinthians 12:15).
"Do not let any unwholesome talk come out of your mouths, but only what is helpful for building others up according to their needs, that it may benefit those who listen" (Ephesians 4:29).
A word of encouragement can be a blessing to a discouraged person. Remember, you are a source of encouragement when you praise the work God has done in your friend's life; remind him that he is a child of God; share with him a Scripture that ministered to your heart; ask how you can help; pray with him.
A scripture of encouragement – Prayer.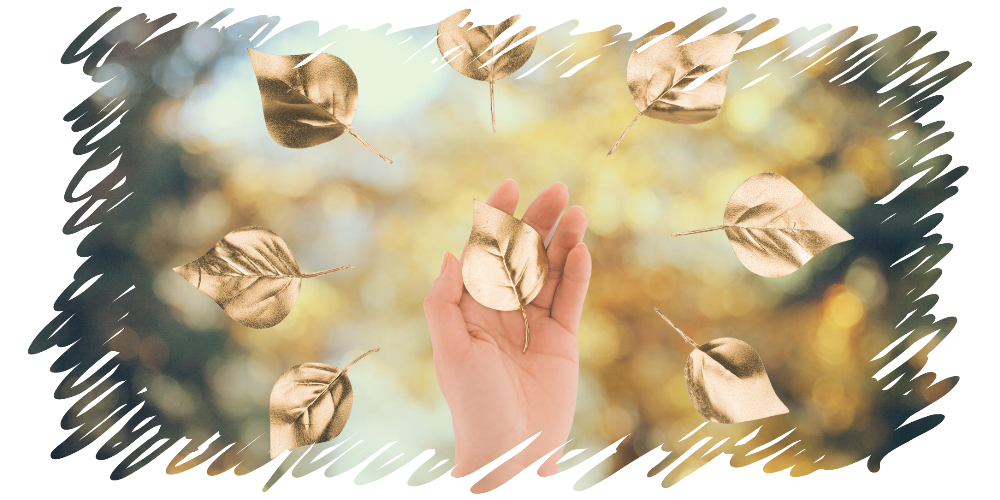 Dear Lord,
I ask for a prayer of encouragement from you today. There are a lot of things that I am going through and a lot of times where I encounter a lot of pain. Please give me a strong glimmer of hope to help guide me through whatever trial I'm going through right now. Give my mind a break from doubt and a break from fear. I pray that you will bless me with a peaceful heart so that I can move forward in a positive manner, without too much worry to hold me back.
I ask this prayer for myself, but also for everyone else who is going through a rough time right now. Whether they are a loved one or a stranger on the street, a prayer for encouragement would be a blessing to them. Help me to be a conduit for your love and kindness to flow through right now.
Thank you, Lord!
Amen.
How to write an encouraging letter?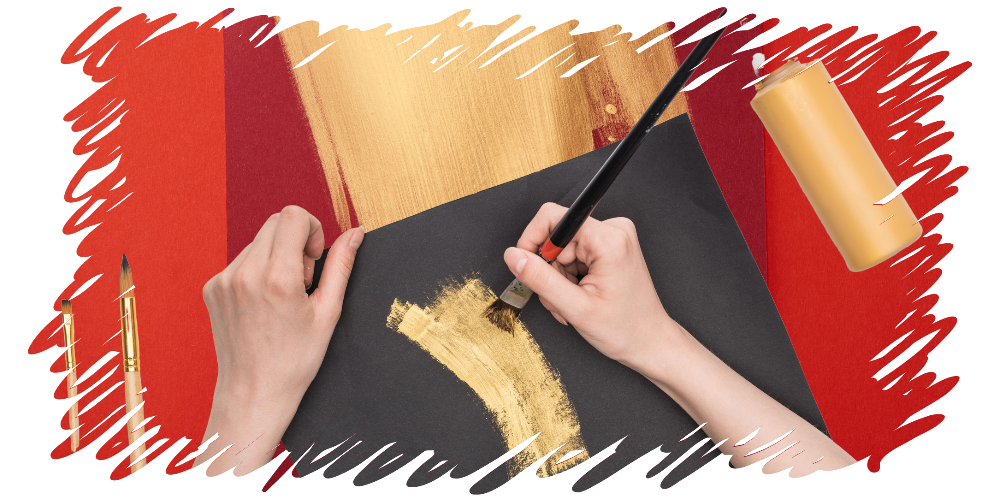 One thing that can be very helpful in life is encouragement. How you treat other people, will influence how they behave towards you.
There are many ways to encourage others – one of them is to write an encouraging letter. For example, you can write an encouraging letter to a friend who just went through a breakup and offers words of encouragement. How should you write such a letter? How should it look like? How do you put the right words into the right tone so that your reader will be encouraged?
Send an encouraging card with a handwritten note rather than just an email or text message to someone who needs it most.
The following paragraphs will give you some tips on how to write an encouraging letter.
First of all, the salutation will be important. How should you address your reader? How do you start a letter when you want to encourage someone? In most cases, it is either written Dear + name or Hi + name. If your friend or acquaintance has a nickname, this would be the best option. When writing to a teacher, Dear Sir / Madam is the safest choice.
An excellent first impression is essential, so start with an encouraging sentence. You can also start by opening a letter with a well-known author or poet quotation about pushing forward even when times get tough. How do you want your recipient to feel? How would you like them to feel when they've finished reading your letter? Simply saying that you're looking forward to reading their next essay will be a good start. If you know that the person was stressed because of their work, then you could tell them how proud you are of them for everything they've done.
Don't forget to start with an encouraging sentence that will uplift your reader's spirit. How would you want them to feel when they're done reading your letter? How do you end a letter when you're writing one to encourage someone? How can you complete it in such a way that your recipient feels better about themselves and the world around them?
An encouraging letter could make someone's day, but this is not the only reason why you should write one. How else can you use your words to cheer somebody up? How else can you motivate others? How do you convince people that they're worth something and that life is beautiful?
We're all worth something, no matter what others say. How else could you put this sentence if you were talking to a friend who just lost their job? How would you phrase it, so your reader understands what you want them to know? How do people react when they read these kind words from other individuals? How do such short statements hold value for both parties involved with the conversation or discussion in question?
What does someone need to hear to not give up on themselves or their dreams, even when things are going wrong? How can you make it better for them with a few words from your heart? How would this make things better for you as well, knowing that you were able to encourage another human being? How do we build up our confidence and push forward when we hear good news or words of appreciation from others? How do these small sentences help us boost our morale and give us the strength we need to keep going even when the odds are against us?
Here is a short example of an encouragement letter from a sister to a brother.
My amazing brother,
You must be feeling down after everything that happened. I know it's hard, but you've got to keep your chin up! How do you think I'd feel if you stopped trying because of something like this? Please don't give up on yourself.
If you do, you will be letting yourself down.
Think of all the good things in your life! How many times have you almost given up on something? How many times did you fight back and win? You are stronger than this! How do I know that? Because I've seen it firsthand.
You're worth something to me; to many people and a million words can't do you justice.
I hope this letter finds its way into your heart and that it helps you.
I love you and will always support you, your sis.
What are some encouraging words?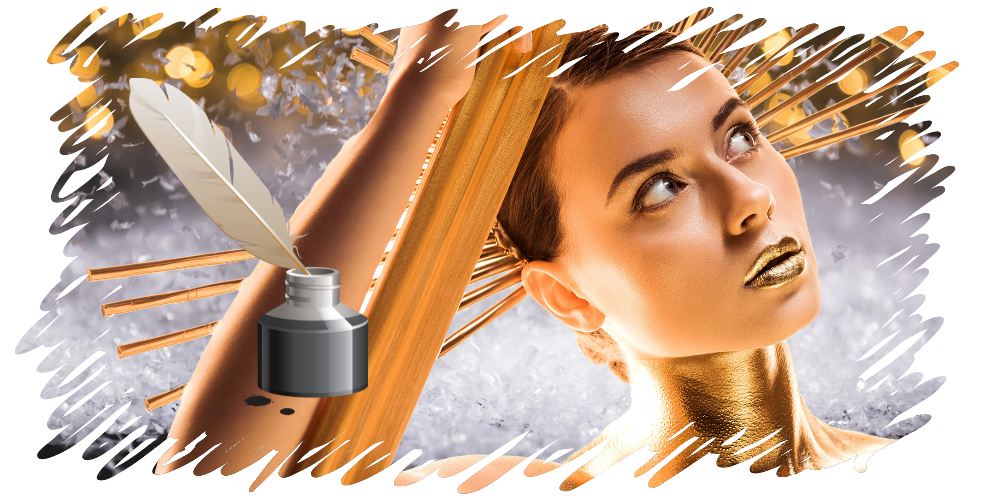 Encouraging words are critical in any social or interpersonal interaction. They can be very powerful, especially when it comes to lifting up someone's spirits.
Sending encouraging words to someone can go a long way in improving their attitude and making them feel better. These are only some of the nice things one can say to make another person smile. By being mindful, a person can positively impact someone else's day by saying nice things. This will not only make what a person says encouraging but can also improve a person's reputation.
What are some encouraging words? There are many different kinds of encouraging words that people can get behind. Here are some examples:
– You handled what you had to do so well! I have a lot of respect for what you did.
– You're doing better than what I expected of you! Keep up the good work!
– You've got what it takes, don't give up now! Keep believing in yourself.
– Way to go! That was nice what you did for your friend.
– I appreciate what you did for me. Thank you!
– What a brilliant thing you did! Look at what you learned on your own.
– Don't give up what you started.
– You've got this! Keep going strong.
– I'm so proud of what you did!
– You've made what you set out to do happen. Good job!
– That's what it takes to succeed, what you did was worthy of recognition.
– It's great what you did for that person, the world needs more people like you.
– That's what it takes to succeed, what you did was worthy of recognition.
– It's great what you did for that person, the world needs more people like you.
– You are doing what you are passionate about, don't give up now!
– You've gone that far and accomplished more than anyone I know. It's time to focus and take action!
My personal view.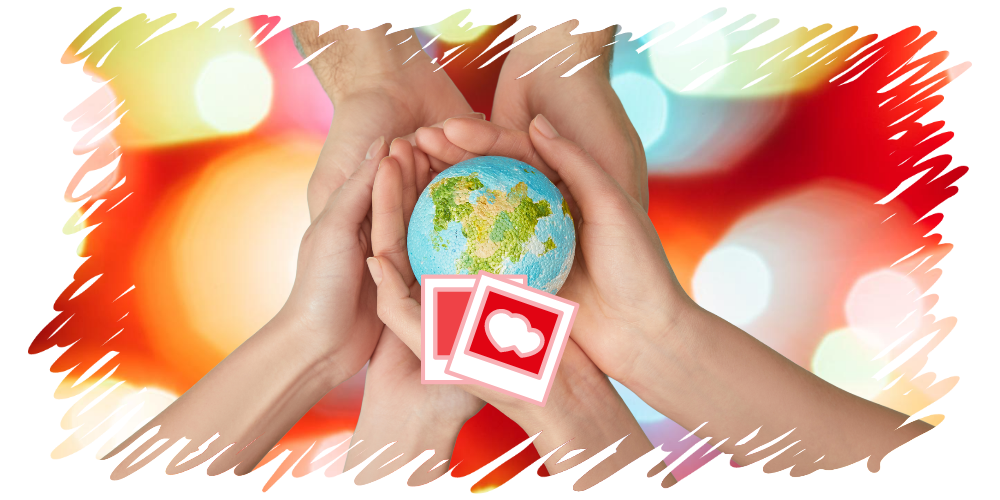 There is no doubt we all had ups and downs. Sometimes we get support from loved ones, but sometimes we overcome obstacles on our own. Either way, nothing comes easy, and no one but you know what it takes and what it means to get to a finish line.
What if there was a way to make a difference and offer support through encouragement that is more powerful than any spoken words? What if there was a simple but influential step you could take and motivate your loved one to take action and change their future for the better?
Eternity Letter is all about love for one another and offers uniquely positive and emotional lockets with a handwritten letter full of support and inspiration. Use Eternity Letter as a vessel of hope and faith when someone you know can't seem to be open to listening or is going through intense turmoil and nothing feels right. Make a difference when it truly matters and back your loved one with a gift that matters.
Eternity Letter's mission is to encourage others with positive, uplifting messages in writing and the beauty of lockets to help people express their lives. Eternity Letter exist for many reasons and for many people. We want to share our collection with the world because it can make a difference and change someone's day, week, or month! Everyone needs encouragement, and Eternity Letter is here to help.
Gift a life-changing encouragement! Gift Eternity Letter and deliver experience previously unavailable!
Sincerely, Inna Yakovleva – the founder of the Eternity Letter℗
How to Encourage Someone Videos